Smart Oats 4 pack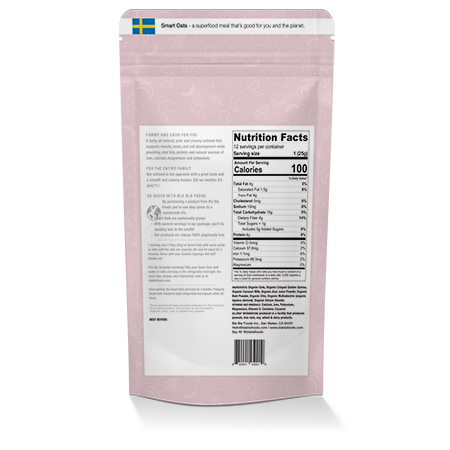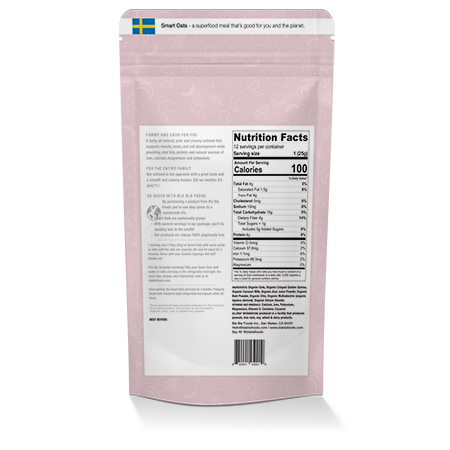 sale
Smart Oats 4 pack
Gröt is a superfood oatmeal for healthy and happy little and big humans.
Good for you, your family and the plane.
Based on the popular Scandinavian porridge, Smart Oats is delightfully creamy, naturally pink, and good for the whole family. Kids love Smart Oats for its creamy texture and fun color. Adults love Smart Oats for its protein, healthy fats, antioxidants and minerals, all in one serving. With organic, whole "superfood" ingredients:
Organic Quinoa, Organic Oats, Organic Chia, Organic Beets, Organic Acai, Organic Coconut Milk,
Smart Oats supports cognitive development for kids and cell renewal for adults*
Smart Oats - a superfood meal that's good for you and the planet
YUMMY AND GOOD FOR YOU
A tasty, all-natural, pink and creamy oatmeal that supports muscle, brain, and cell development while providing vital fats, protein, and natural sources of iron, calcium, magnesium and potassium.

FOR THE ENTIRE FAMILY
Our oatmeal is kid approved with a great taste and a smooth and creamy texture. Did we mention it's pink?! :)

GO GREEN WITH BLA BLA FOODS
By purchasing a product from Bla Bla Foods you're one step closer to a sustainable life.
Smart Oats are sustainably grown

With several servings in our package, you'll be sending less to the landfill

Our products are always 100% glyphosate free
1 serving: mix 2 Tbsp (25g) of Smart Oats with warm water or milk until the oats are covered. Stir and let stand for 1 minute. Serve with your favorite toppings. Not full? Double up!

Pro-tip: Stressful mornings? Mix your Smart Oats with water or milk and keep in the refrigerator overnight. For more tips, recipes, and information, visit us at blablafoods.com.
Once opened, the Smart Oats will keep for 3 months. Prepared Smart Oats should be kept refrigerated and enjoyed within 36 hours.
*These statements have not been evaluated by the Food and Drug Administration. This product is not intended to diagnose, treat, cure, or prevent any disease.